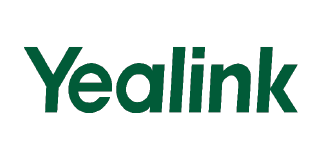 Leading Provider of Unified Communication Solutions
Yealink is a global leader in the telecommunications industry, known for its innovative and high-quality unified communication (UC) solutions designed to meet the needs of businesses worldwide. With a strong focus on performance, reliability, and user-friendliness, Yealink has earned its reputation as a trusted provider of communication products that enhance productivity and collaboration.
Their extensive product range includes a variety of IP phones, video conferencing solutions, audio conferencing devices, and UC accessories, all designed to ensure seamless communication and collaboration across various platforms. Yealink's solutions cater to diverse business environments, from small office setups to large enterprises, offering cutting-edge technology and exceptional audio and video quality.
By integrating advanced technology and user-centric design, Yealink consistently delivers communication solutions characterized by compatibility with major UC platforms, ease of use, and scalability. Explore our Yealink category to discover the perfect products to elevate your business communication experience, empowering your team to connect and collaborate more effectively.