Login to view price and availability of this product

SKU:SIP-T43U

Discover the Yealink SIP-T43U IP Phone, featuring HD audio, dual USB ports, and easy customization with expansion modules. Boost productivity with a versatile and reliable phone solution.
Share
View full details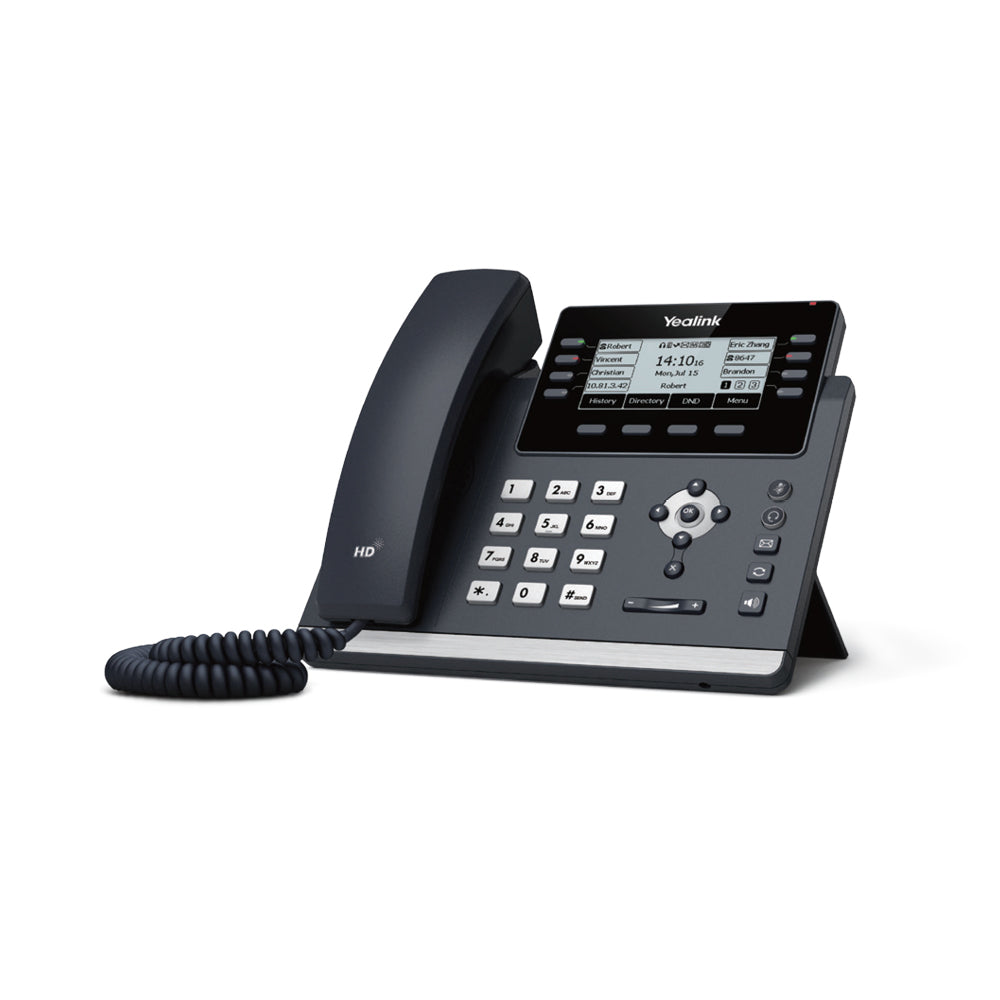 Introducing the Yealink SIP-T43U IP Phone, a feature-packed and reliable business communication solution. This 12-line IP phone boasts a 3.7-inch black-and-white screen and supports the EXP43 expansion module for enhanced functionality. Experience crystal-clear voice communications with Yealink Optima HD Voice technology and the wideband codec of Opus.
Key Features:
Dual USB Ports: Bluetooth, Wi-Fi, USB headset, and USB recording capabilities.
HD Audio: Optima HD Voice technology for superior audio quality.
Efficient Installation & Provisioning: Redirection and Provisioning Service for easy deployment and maintenance.
Secure Transport & Interoperability: SIP over TLS/SSL and compatibility with leading soft switch suppliers.
Customize the Yealink SIP-T43U according to your needs with its two USB ports, 21 paperless DSS keys, and support for up to three expansion modules. Benefit from its easy installation and secure transport, ensuring your business communications remain efficient and protected. Discover the power and versatility of the Yealink SIP-T43U IP Phone today!
Yealink SIP-T43U: Crystal-Clear Communications & Customisation
| HD Audio | IP Phones | SIP-T43U | Yealink | Yealink IP Phones |