Login to view price and availability of this product

SKU:SIP-T48U

Discover the Yealink SIP-T48U IP Phone, featuring a 7-inch touch screen, HD Voice technology, dual USB ports, and advanced business communication features. Elevate your professional communication experience with this innovative IP phone.
Share
View full details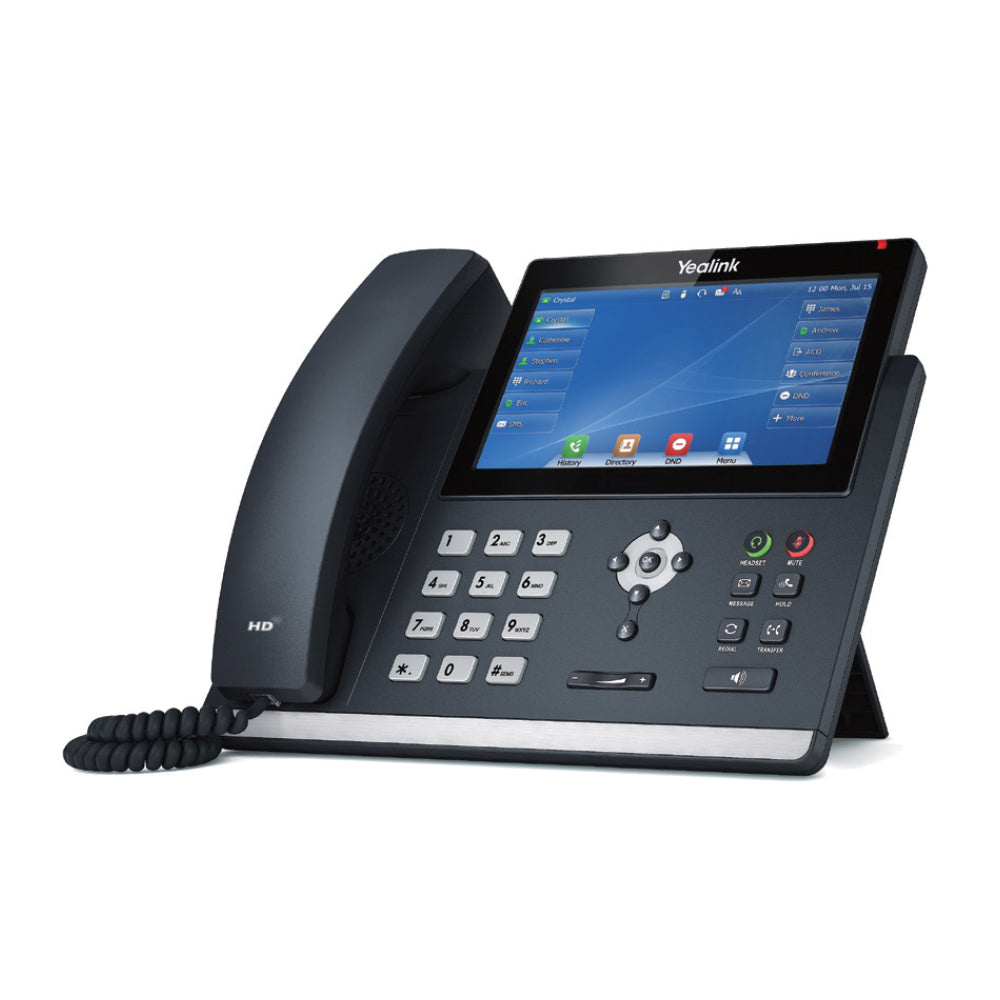 Introducing the Yealink SIP-T48U IP Phone, a revolutionary business communication solution for executives and professionals. This innovative phone comes with a large, 7-inch touch screen that allows for swift and convenient switching between pages and applications. Experience exceptional audio quality with Yealink Optima HD Voice technology and the wideband codec of Opus, providing you with crystal-clear voice communications.
The T48U also features two USB ports, allowing you to use Bluetooth, Wi-Fi, USB headsets, and USB recording simultaneously. Plus, you can choose any two of these features according to your needs. With an elegant design similar to the T4 line, the new T4U series offers improvements for better collaboration and interoperability.
Key Features:
7-inch touch screen for easy navigation
Yealink Optima HD Voice technology for superb audio quality
Dual USB ports for added versatility
Supports up to 16 VoIP accounts and 10-way conferencing
Local phonebook capacity of up to 1000 entries
Wide range of IP-PBX features for enhanced functionality
Upgrade your business communications with the Yealink SIP-T48U IP Phone and experience seamless collaboration and enhanced productivity. Get yours today!
Revolutionize Your Telephony Experience with Yealink SIP-T48U IP Phone
| Business Communication | IP Phones | SIP-T48U | Touch Screen | VoIP | Yealink | Yealink IP Phones |