Login to view price and availability of this product

SKU:SN-M65

Discover the Snom M65 DECT Handset - a top-of-the-line cordless office phone with a TFT colour display, HD audio, and a range of advanced features. Perfect for business environments, the M65 provides clear calls and easy communication. Shop now and elevate your office communication system.
Share
View full details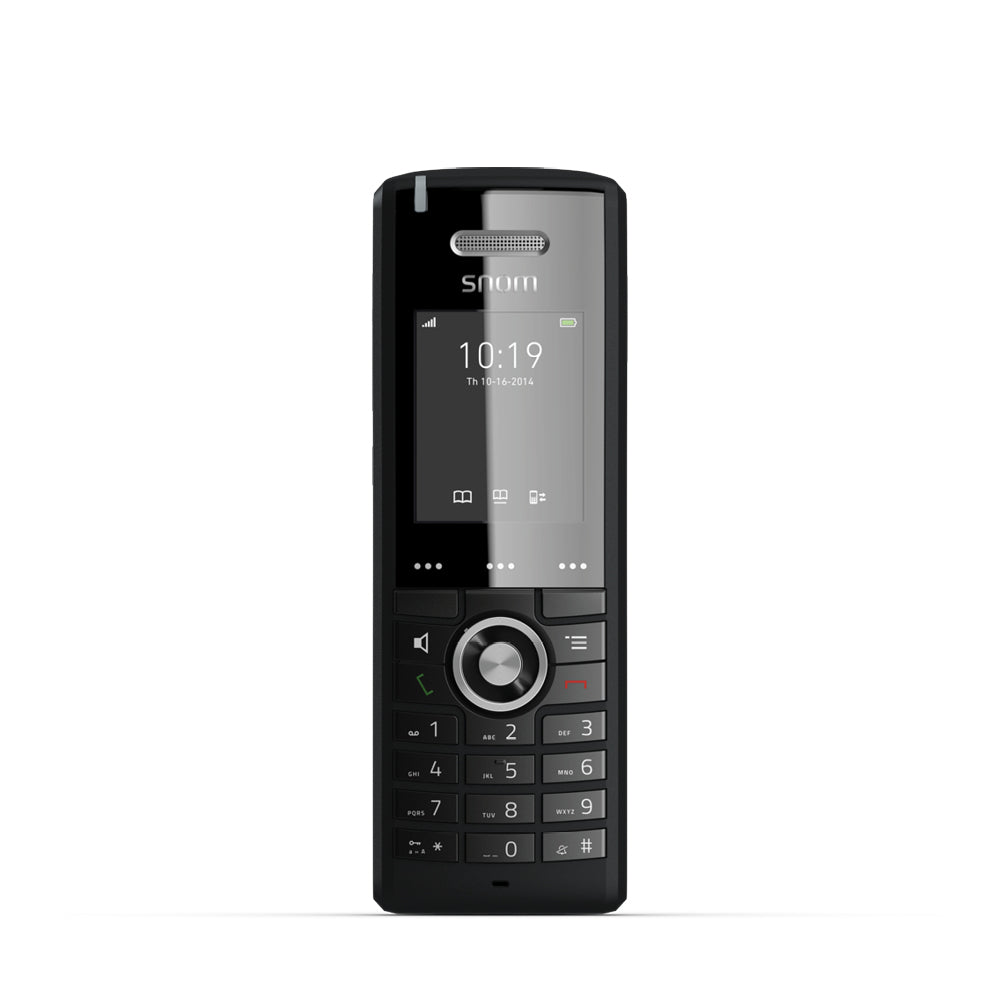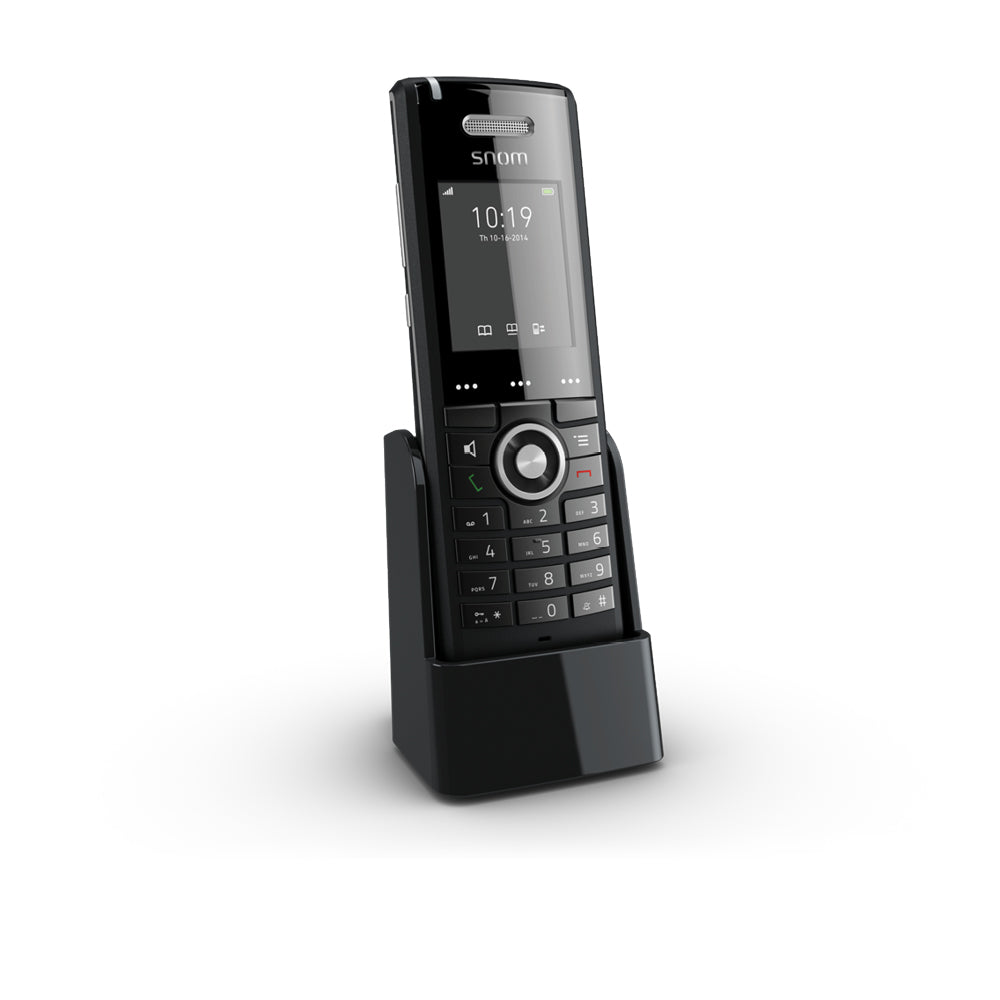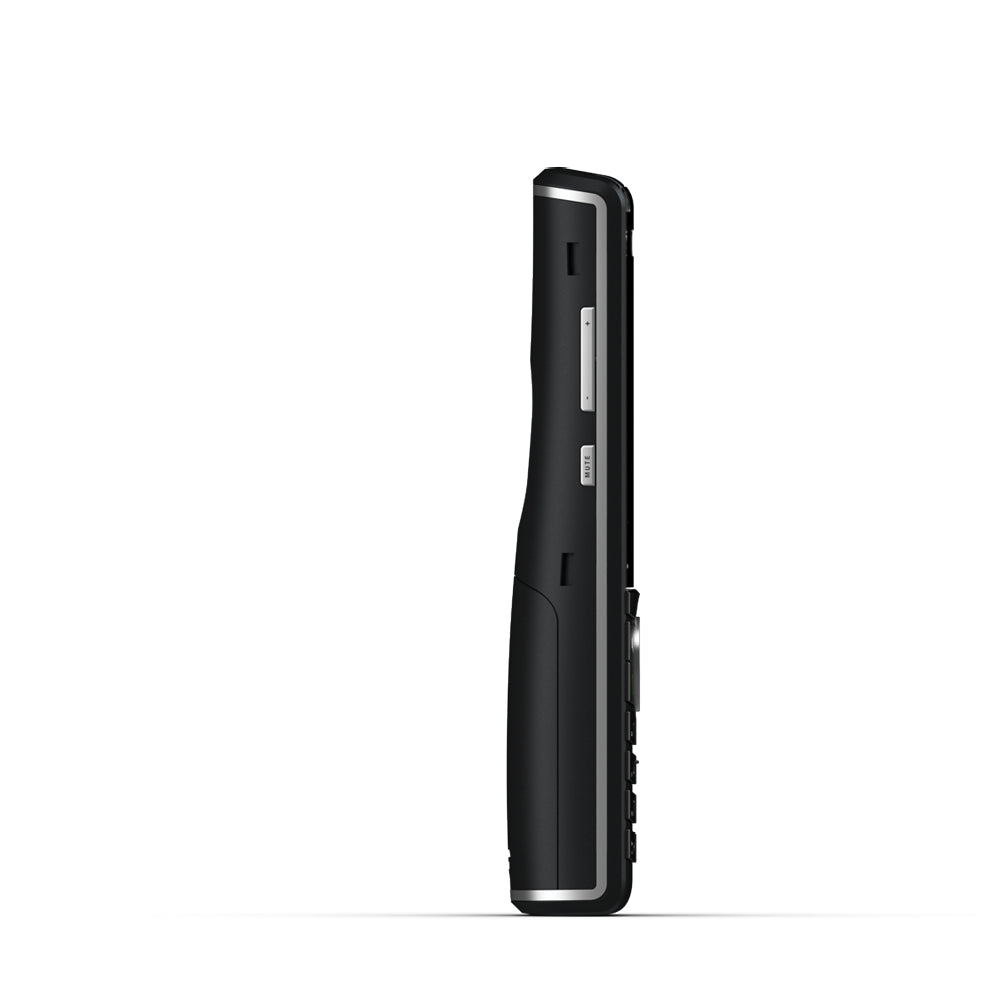 Revolutionise Your Office Communication with the Snom M65 DECT Handset
Introducing the Snom M65 DECT Handset, a cutting-edge cordless phone designed specifically for modern business environments. With its sleek appearance and comprehensive set of features, this cordless phone is perfect for professionals seeking a reliable, high-quality communication solution.
Key Features
Elegant Design: The Snom M65 boasts an elegant appearance, making it the perfect addition to any office setting.
TFT Colour Display: A large, backlit 5cm display provides easy navigation and clear visibility in all lighting conditions.
HD Audio: Experience crystal-clear voice quality on every call, thanks to excellent HD audio capabilities.
Wireless Software Updates: Receive over-the-air (OTA) updates without the need for manual intervention, keeping your handset up-to-date effortlessly.
Long Battery Life: The lithium-ion battery offers up to 10 days of standby time and up to 18 hours of talk time, ensuring your phone is always ready when you need it.
Vibration Alarm: Stay informed of incoming calls discreetly with the handset's vibration alert function.
Advanced Functionality for Modern Businesses
In combination with the Snom M400/M900 base, the M65 offers a range of convenient telephony features, such as:
Call swap
Conference calling
Caller lists
Direct access to a company phonebook
These features make the Snom M65 an invaluable tool for staying connected and efficient in your daily tasks.
Technical Features
Equipped with an array of technical features, the Snom M65 ensures seamless communication and convenience:
Backlit keypad for easy use in low-light conditions
DECT radio standard for reliable wireless communication
Belt clip for easy carrying and accessibility
Headset compatibility for hands-free operation
Integrated phone book for quick access to important contacts
Vibration alarm to discreetly alert you to incoming calls
Choose the Snom M65 DECT Handset for a superior office communication solution that combines style, functionality, and performance.
The Ultimate DECT Handset for Seamless Business Calls
| Accessories | Cordless Phone | DECT Handset | Office Phone | Snom | Snom Accessories | Snom M65 | VoIP |