Login to view price and availability of this product

SKU:S30852-H2813-A601

Discover the Gigaset AS690 IP cordless phone, offering VoIP and fixed line support with exceptional HDSP voice quality. Enjoy the flexibility of 3 parallel calls and easy contact import from your smartphone. Upgrade your telephony experience today!
Share
View full details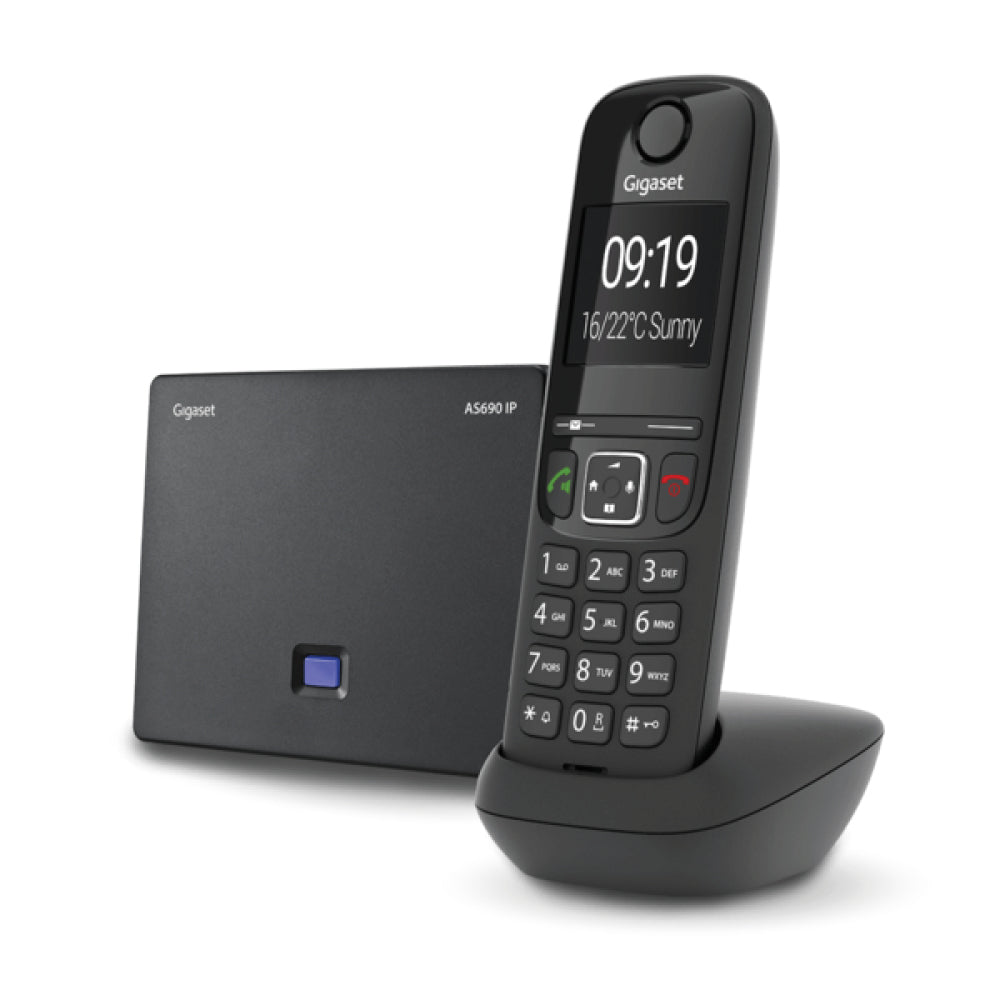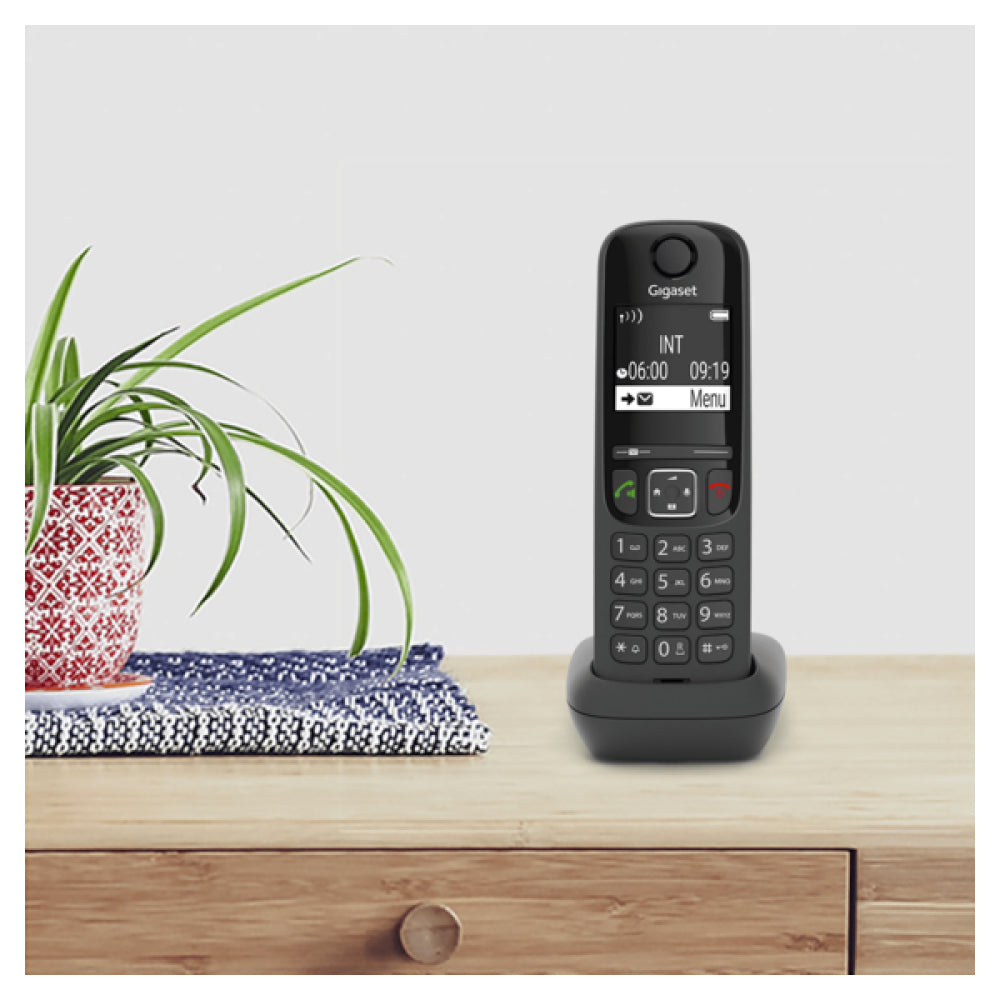 Gigaset AS690 IP Cordless Phone: High-Quality VoIP and Fixed Line Calls
Experience the flexibility and convenience of the Gigaset AS690 IP Cordless Phone, a versatile solution for both VoIP and fixed line calls. With support for up to 3 parallel calls, this phone lets you switch between 2 VoIP calls and 1 landline call at the press of a button. It's perfect for those who require reliable communication for their homes or small businesses.
High Definition Sound Performance (HDSP) voice for exceptional call quality
Large, illuminated 2" black and white graphic display for easy navigation
Phonebook with storage for up to 150 names and numbers
Day/night mode with timed ringtone deactivation and VIP contact exceptions
ECO DECT technology for radiation-free calls
Transfer your smartphone contacts easily to the handset with the free Gigaset ContactsPush app. Stay informed with access to online information services such as weather forecasts, email notifications, and RSS feeds directly on your handset. Experience the outstanding sound quality and versatile features of the Gigaset AS690 IP Cordless Phone today.
Experience Clarity and Flexibility in Every Call
| Cordless Phone | ECO DECT | Fixed Line | Gigaset | Gigaset IP Phones | HD Voice | Home Office | IP Phones | Multi-Line | Promotion 2 | Small Business | VoIP |